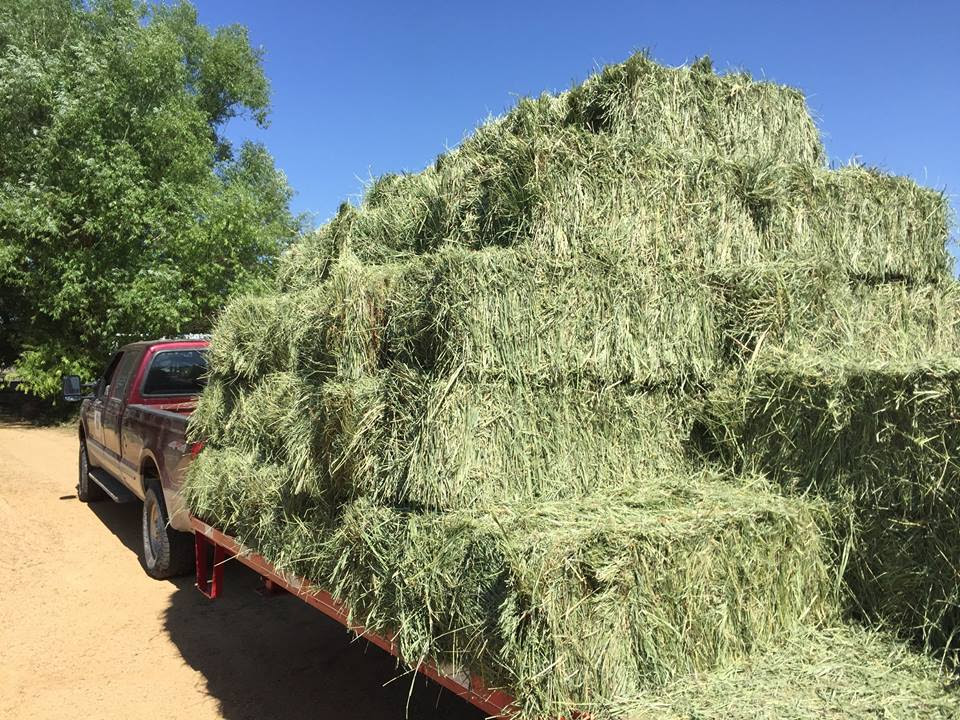 When do you order hay? It's a feeling like money in the bank to have hay for the whole rest of the year! I thought I may have miscalculated my hay order from last year–but would you believe I had exactly 4 bales left before the first cutting was ready for delivery this year? I keep in touch with my hay guy and he was at the ready to deliver a few barn-stored extras if needed, but I'm glad to say I made it and have my first-cutting grass hay in the barn.
Here are some great hay tips:
Feed the horses before turning them out.
They eat differently when they are hungry versus when they are browsing. If they have hay first, they have turnout pasture as recreation, not a first food source. This isn't necessary if you have lots of pasture, but for horses on small acreage, this makes your pastures recreational–instead of over nibbled.
Keep in touch. I found a hay source I trust– a family owned company and they will come and stack! I stay in touch in the early spring. I was thankful to be one of the first customers to receive delivery– and to ensure first cutting hay.
Probiotics. Consider adding a probiotic to your horse's diet any time your hay source or feed regiment changes. Check out Proviable>>
–Heidi, Julie's TV show producer
Excerpt from Julie Goodnight & Horse Master TV News Newsletter – Sign up for Newsletter