Transform Your Riding with Inspirational and
Innovative Breathing Techniques
by Jenny Rolfe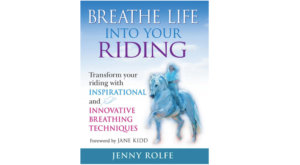 Inspired by the connection that breathing techniques can bring, this follow-up to Ride From the Heart is written to empower trainers, teachers and riders of all disciplines to connect with the horse and build a relationship built on trust and understanding.
Breathing techniques facilitate self-control, calmness of mind, stability and energy, thus enhancing balance and harmony within your riding. Jenny Rolfe looks at the rider from top to toe and discusses where tension may be carried. She provides exercises to release restrictions caused by tension. These help the rider not only to ride in good posture and balance, but also to cultivate a deep sense of connection and feel.
Her training methods are designed to advance the athletic ability of the horse while cultivating a feeling of confidence, trust and enjoyment for both horse and rider. Breathe Life Into Your Riding is 192 pages and is full of drawings and color photos. It is available in the US through Trafalgar Square Books (www.horseandriderbooks.com) for $45.00. Jenny is based near Cirencester, Gloucestershire, UK.  www.naturallyclassical.com.
Editor's Note: The use of breathing to enhance athletic ability and mental focus is widely used in competitive sports and martial arts as well as being an effective therapy tool. Horses communicate through breathing in the herd. Though under-utilized, it is a natural aid for the equestrian. I enjoyed Jenny's first book "Ride From the Heart" and noted immediate results when I experimented with her techniques both on the ground and under saddle. I highly recommend them.
Published January 2013 Issue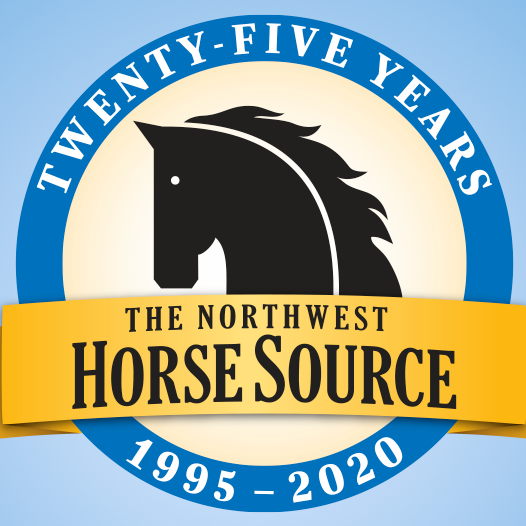 The Northwest Horse Source is an independently owned and operated print and online magazine for horse owners and enthusiasts of all breeds and disciplines in the Pacific Northwest. Our contemporary editorial columns are predominantly written by experts in the region, covering the care, training, keeping and enjoyment of horses, with an eye to the specific concerns in our region.