The Girl on the Dancing Horse  
By Charlotte Dujardin
Charlotte Dujardin and her charismatic horse Valegro burst onto the international sports scene with their record–breaking performance at the 2012 Olympic Games in London. The world was captivated by the young woman with the dazzling smile and her dancing horse.
Dujardin is considered the dominant dressage rider of her era. When Valegro (affectionately called Blueberry) retired from competition at the end of 2016, his farewell performance at the Olympia Grand Hall sold out and the dark bay gelding received a standing ovation.
Dujardin began riding horses at the age of two, but dressage was the domain of the rich—not the life a girl from a middle-class family was born into. Her parents sacrificed to give her as many opportunities as they could, and she left school at 16 to focus on equestrian competition.
It was at 22, when she was invited to be a groom for British Olympian Carl Hester, that she met the equine partner that would change her fortune. This is the story of an outsider, an unconventional horse, and the incredible bond that took them to the top.
Published by Trafalgar Square Books and available at www.horseandriderbooks.com, Amazon, and other booksellers.
NWHS Editor's Review: This delightful book has a conversational, never-take-a-breath flow that made it hard for me to put down. Dujardin's voice and personality ring through loud and clear. Highly recommended for dressage enthusiasts. Kim Roe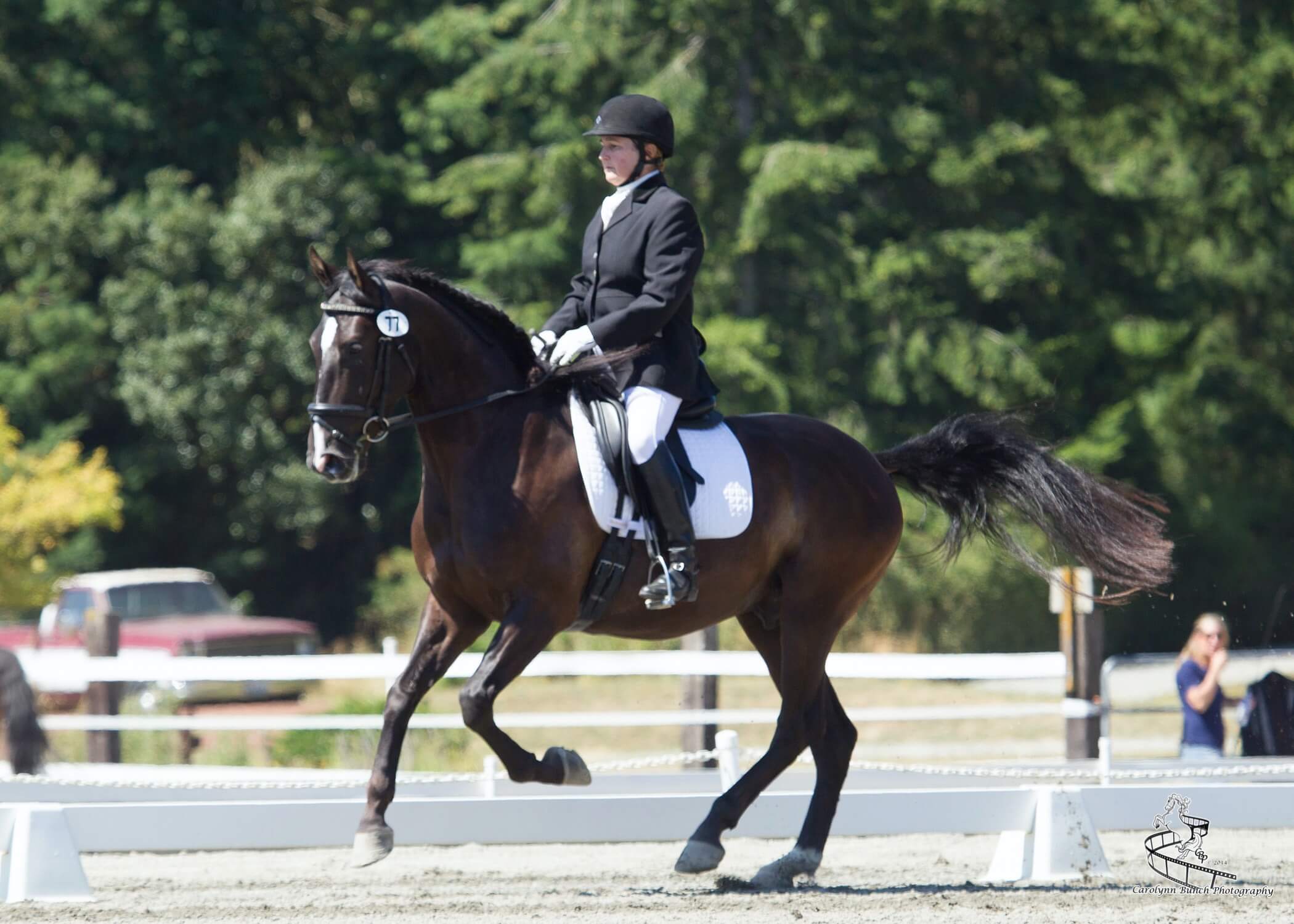 Kim Roe grew up riding on the family ranch and competed in Western rail classes, trail horse, reining, working cow, and hunter/jumper. She trained her first horse for money at 12 years old, starting a pony for a neighbor.
Kim has been a professional dressage instructor in Washington state for over 30 years, training hundreds of horses and students through the levels. In recent years Kim has become involved in Working Equitation and is a small 'r' Working Equitation judge with WE United.
Kim is the editor of the Northwest Horse Source Magazine, and also a writer, photographer, and poet. She owns and manages Blue Gate Farm in Deming, Washington where she continues to be passionate about helping horses and riders in many disciplines.