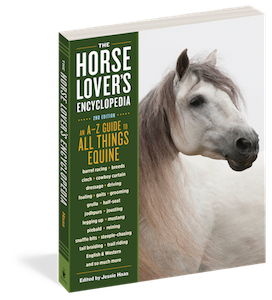 From braids to breeds, fetlocks to forelocks, gates to gaits, the equestrian vocabulary is vast, colorful, and precise. With more than 400 pages and 500 color photographs, The Horse Lover's Encyclopedia is an A to Z celebration of everything about this magnificent animal. Nearly 100 breeds—from the elegant Akhal-Tek to the versatile Welsh Pony—are profiled, along with essential facts and curious stories about the origins and nature of each one.
The Horse Lover's Encyclopedia is that rare equestrian reference that covers both English and Western riding styles, as well as everything in between. Its more than 1700 entries define such wide-ranging topics as tack, facilities, equine care and management, health and safety issues, riding styles and disciplines, and shows. Stunning photographs capture the energy and beauty of equine events, from barrel racing to dressage, jumping, harness racing, and more. The latest medical advances, training methods, tack refinements, record performance achievements, and emerging fields such as equestrian therapy are also featured.
Everyone who loves horses — hunters, jumpers, dressage riders, rodeo hands, weekend riders, and armchair enthusiasts — will find The Horse Lover's Encyclopedia an essential reference.
Price: $29.95 Can be ordered through Amazon, Barnes and Noble, and other fine booksellers.
Originally Published June 2017 Issue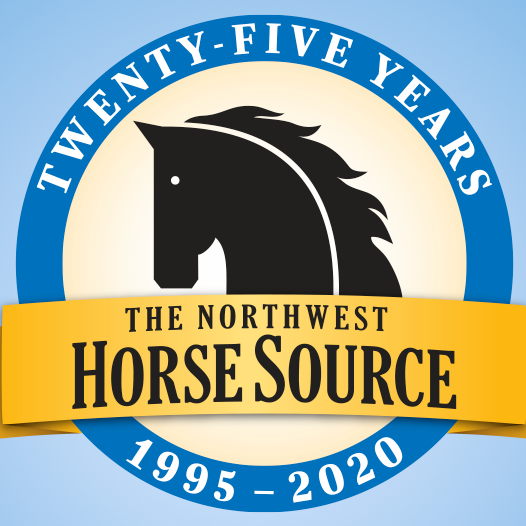 The Northwest Horse Source is an independently owned and operated print and online magazine for horse owners and enthusiasts of all breeds and disciplines in the Pacific Northwest. Our contemporary editorial columns are predominantly written by experts in the region, covering the care, training, keeping and enjoyment of horses, with an eye to the specific concerns in our region.