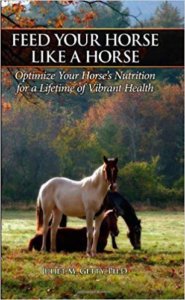 Feeding is the foundation of every horse's health, but answers can be hard to find. Based on solid science and the author's long experience, Feed Your Horse Like A Horse illuminates the secrets of equine nutrition and points the way toward lifelong vitality for your horse. Part one explains the physiology of the horse's digestion and nutrient use; part two offers recommendations for specific conditions such as insulin resistance and laminitis, as well as discussion about feeding through the life stages, from foals to athletes to aged horses.
This book gives an overview of nutrition and horse physiology designed for everyone, from the novice to the lifelong horseman. It will empower you to make the right feeding decisions that support your horse's innate needs, regardless of his condition or activity type.
As a reference book, you have the freedom to choose which sections to read. Topics include choosing the right hay or concentrates, helping easy and hard keepers, how vitamins and minerals work, recognizing and eliminating stress, importance of salt and other electrolytes, treating insulin resistance, reducing the risk of laminitis, dealing with genetic disorders, managing allergies, Cushings, preventing ulcers and colic, feeding treats, optimizing performance and much more!
Whether you are a novice horse owner or a seasoned professional, Feed Your Horse Like A Horse will be your most valuable resource on equine nutrition. 
Order from Amazon — It is free with a KINDLE Subscription.
Purchase direct from the author at www.GettyEquineNutrition.com.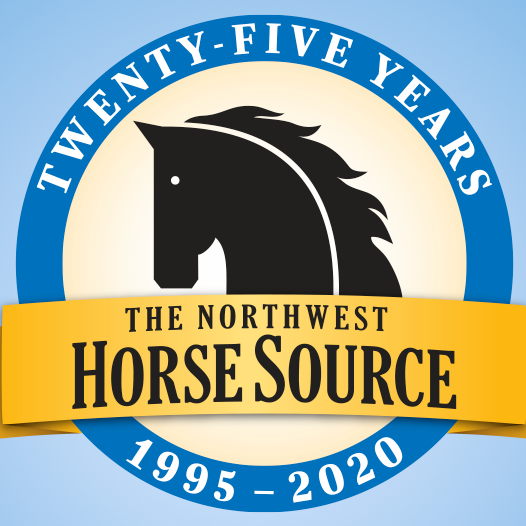 The Northwest Horse Source is an independently owned and operated print and online magazine for horse owners and enthusiasts of all breeds and disciplines in the Pacific Northwest. Our contemporary editorial columns are predominantly written by experts in the region, covering the care, training, keeping and enjoyment of horses, with an eye to the specific concerns in our region.