by Francesco de Giorgio and José de Giorgio-Schoorl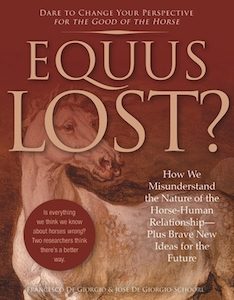 In the 1980s, the world of riding, training, and competing horses took a major turn with the spread of natural horsemanship, which at its most basic rejects the use of abusive techniques and relies on methods derived from understanding the dynamics of free-roaming horse herds. Since then, equestrians across disciplines have incorporated elements of natural horsemanship into their work. But despite what was certainly an advancement in human-equine interaction that has improved the lives of many horses, Italian animal behaviorists Francesco de Giorgio and José de Giorgio-Schoorl dare to now ask, "What if much of what we think we know about horses is, in fact, wrong? What if the premise of herd hierarchy is a myth? What if conditioning the horse's behavior in the ways we've grown accustomed is undercutting his potential for development? What if there is another—better—level of partnership to which we can aspire?"
Their provocative book takes us into a dimension where we shed our assumptions of leadership, dominance, and control, convincingly showing a way forward that acknowledges that a horse, when allowed, is driven by his own inner motivation to explore and understand the world around him, including his relationship with humans.
NWHS Editor's Review: The subtitle of Equus Lost is How We Misunderstand the Nature of the Horse-Human Relationship – Plus Brave New Ideas for the Future. The authors challenge and dismiss many of the common attitudes and methods in horse training. Reading it was mind-expanding and made me question much of what we do with horses. Equus Lost is not a light read; I found myself reading and re-reading passages. The concepts the authors put forth are certainly worth exploring. 
Published by Trafalgar Square Books. Available at many booksellers including Horse and Rider Books, Amazon, and Barnes and Noble. $19.95
Originally Published November 2017 Issue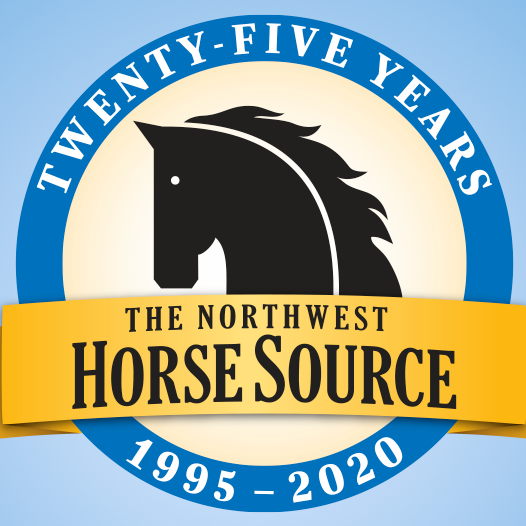 The Northwest Horse Source is an independently owned and operated print and online magazine for horse owners and enthusiasts of all breeds and disciplines in the Pacific Northwest. Our contemporary editorial columns are predominantly written by experts in the region, covering the care, training, keeping and enjoyment of horses, with an eye to the specific concerns in our region.