Success at the Washington County Fair!
by Josh Cram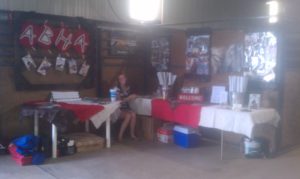 It was another great year at the Washington County Fair in Hurricane, Utah for the American Blazer Horse Association. This is the fourth year the ABHA has set up a booth at the fair, August 7th-August 10th. There were several terrific Blazers on hand for display including Raggin' Raggedy Andy, a 5-year-old sorrel gelding; Streakin' Ruff Dun, a 13-year-old buckskin mare; Sixty Second Sway, a 10-year-old dun mare; and Jazz, a 15-year-old red dun mare. The crowds absolutely loved them and many stopped to pet and take pictures. A lot of new friends were made and several old friends stopped by to say hello and pick up this year's new collector poster. 
Everything ran smoothly because of the many volunteers that contributed to the success of the booth. A very special thanks goes out to Ashley Hurlbert, Nate Herbst of Gunlock, Utah, and Bob Oxley of St. George, Utah for helping  groom and prepare the Blazer horses to show at this year's fair. We also appreciate K'Linn Huffman of Weiser, Idaho; Shawnie Cram of Veyo, Utah; and ABHA board members Stewart Cram of Mountain Home, Idaho and Josh Cram of Veyo, Utah for helping staff the booth.
Don't forget to mark your calendars for the seventh annual Business Meeting & Banquet set for November 2nd, 2013. For more information visit blazerhorse.com
Published October 2013 Issue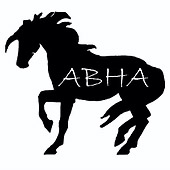 The mission of ABHA is to encourage and support members of the Association, while they raise, exhibit, promote and enjoy the American Blazer Horse. It is also our goal to maintain a history of the Blazer Horse by recording their bloodlines and achievements for the preservation of the breed. blazerhorse.com