Breakthrough Interactive Method for Alleviating Soreness, Strain, and Tension
by Jim Masterson
Review by Jennifer Odle, Equine-N-Harmony Bodyworks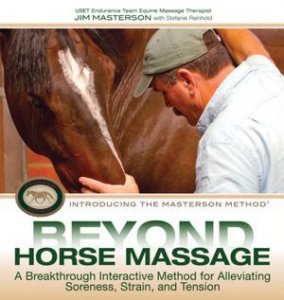 This is an excellent book and DVD; Jim does a wonderful job explaining what he does and why. The layout of the book, step-by- step instructions, and pictures allow the reader to follow along in an easy-to-read manner. Expect unexpected humor along the way! The spiral bound hard cover book allows you to take the book to the horse and practice without losing your page or place and the slick cover is easily wiped off after your horse dumps it in the dirt numerous times. At the end of each movement covered, there are review pages with pictures for a quick refresher. "What-if's" are discussed as well as what to look for in your horse's responses. At the end of the book, specific issues are covered with the corresponding exercises to do for that issue. The DVD is also an excellent tool and provides another layer of understanding by being able to watch Masterson work on an actual horse. I recommend getting both book and DVD. I personally have used these movements for years, although not quite in the same way. I now have a deeper understanding of why they work so well and have tweaked my usage of them to more closely follow Jim's method. It is available for $32.95 on Amazon or www.mastersonmethod.com.
Published November 2012 Issue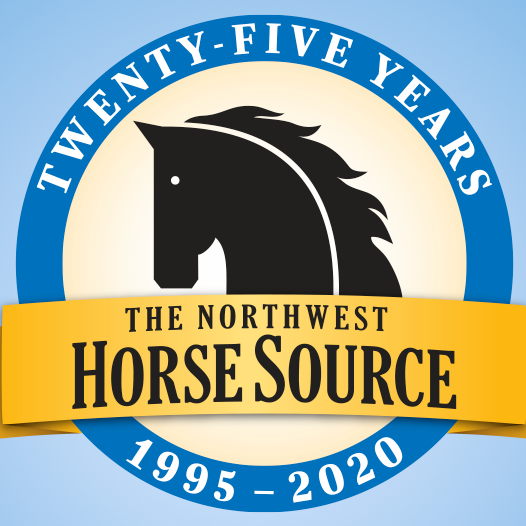 The Northwest Horse Source is an independently owned and operated print and online magazine for horse owners and enthusiasts of all breeds and disciplines in the Pacific Northwest. Our contemporary editorial columns are predominantly written by experts in the region, covering the care, training, keeping and enjoyment of horses, with an eye to the specific concerns in our region.