Inexpensive Ways to Remember Your Favorite Trail Rider
by Robert Eversole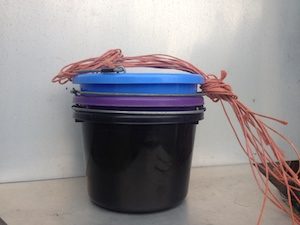 It's hard to believe that the holiday season is already upon us. It seems like just yesterday we were enjoying the heat of summer and now, to judge by the advertising, it seems we've already skipped Thanksgiving and are headed straight into Christmas. Around this time of year I find myself searching for gift ideas that are both thoughtful and unique.
One of my favorite Christmas gifts is an ornament that features hand painted images of my wife and I on our horses. It's priceless to us and remains on display year-round (Sara, thank you very much!). But, stockings hung from the chimney with care?  Actually, a simple feed bucket or grooming tote is a much more versatile container for small items and can be used again, unlike a glorified red and green sock.  Do-it-yourselfers can easily create a very thoughtful and unique gift by simply filling a feed bucket with small, handpicked items. Once the tote or bucket is full, wrap it in craft paper, tie with a bailing twine bow and presto! You're done.  The following are helpful gifts under $50 that fit neatly in a bucket.
Hoof picks. Like pens and pocketknives, hoof picks seem to be constantly disappearing. They're great to have hanging by horse stalls and handy in your saddlebags and in the trailer. Drop a couple in your horse lover's feed pail so they'll always have one close by.
Weight and Height tapes. How much wormer to use or what size blanket to order? Weight tapes will help answer those questions in a hurry. If you could only find the darned things. Tapes are small, cheap and fit easily in a bucket.
Veterinary 1st aid guide. We hope this will never be used, but for those "just in case" times a pocket first aid guide can be very valuable.
Phone Case. Trail riders can be tough on phones and a good case will help protect your favorite equestrian's expensive cell phone when that inevitable "oops" occurs and their phone tumbles to the ground. Make sure to discretely learn the make and model before purchasing.
Gloves. Riding gloves are great for protecting fingers: warm ones for winter, a lighter pair for the summer and, even better, waterproof gloves. Any type you choose,  they will certainly be appreciated.
Lessons. Even the most experienced rider can learn more. If they're already taking lessons you'll want to stick with where they're currently learning. Most trainers will be more than happy to create a gift certificate for you.
Treats. For the horses that is. Riders will do just fine during the holiday season! A special treat that will have the ponies running at dinnertime can be found at the local feed store. Even better, make one at home.  Here's a recipe I've found that my horses enjoy throughout the year.
1 cup oats
¼ cup water
2 Tbsp molasses
Peppermints
Mix the oats and water first then add the molasses. Roll the sticky mixture into balls and press a peppermint in the center. Store in the refrigerator until they're hard.
DVD's. Although some may not admit to it, a perfect evening for the equestrian can be spent in front of the TV with a horsey movie playing. For me that would be the 1982 film The Man from Snowy River. Your special rider may have other ideas so find out their favorites. There are scores of helpful training DVD's available, too.
Grooming Tools. You can never have too many brushes and combs. Plastic mane combs are inexpensive and easy on long manes and tails. Curry combs and shedding blades are great for scraping off mud and also remind us that spring is indeed on the way.
Well there you go. Lots of inexpensive Christmas gift ideas sure to please your favorite trail rider. For more ideas for trail rider's equipment please visit www.trailmeister.com's review pages for real reviews and unbiased opinions as well as for the nation's largest horse trail and horse camping area directory.
Originally Published November 2014 Issue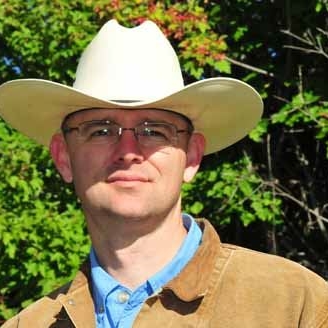 Robert Eversole, "the trail meister," owns www.TrailMeister.com, the largest database of horse riding and camping areas in the U.S. with free trail and trailhead information, trail maps, and much more to help horse enthusiasts experience the joys of trail riding. Robert is a registered riding instructor with PATH International, a mounted search and rescue team member, and a U.S. Marine who has served on the board of the Backcountry Horsemen of Washington (BCHW). He is enjoying his new career helping fellow trail riders stay found and safe on the trail. When not on the trail, The Trail Meister resides near Spokane, WA and teaches land navigation to a wide variety of outdoor groups across the nation. For North America's largest horse trail and camping directory, trail tips, and more, visit www.TrailMeister.com.