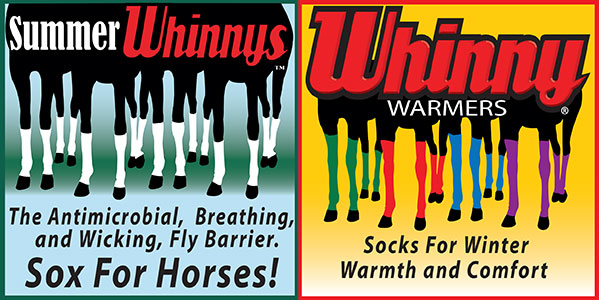 Tallahassee, FL (July 26, 2015) The average temperature of a horse's hind legs after 30 minutes of exercise can increase by 10 degrees Fahrenheit or more. As intensity of exercise increases, skin temperature in legs increases. Leg muscles work harder than muscles in other parts of a horse's body (like the neck) when it comes to blood flow and heat dissipation. As a horse exercises, its muscle work creates more internal body heat, which elicits reflex neurogenic vasodilatation in the skin, resulting in increased skin temperature in legs.*
Which is one reason why Texas barrel horse racer Kim Templeton never leaves home without her Silver Whinnys™ by Sox for Horses, Inc.® to slip over and cool down her gelding, Dashing Pennies, aka Kona's, legs after each qualifying round towards the APHA World Championship Show, November 4-14 in Fort Worth at the Will Rogers Memorial Center.
The other reason? Safety.
"Kona's Silver Whinnys have never ever rolled up his leg like other products have. There are some brands where you can't leave legs unsupervised or they'll roll up, cut off circulation and you wind up with a lame horse. But not Sox for Horses. We love them. They don't roll, and they protect and cool his legs down after our runs," says the reining and Western Dressage trainer, who is bringing Kona up the rankings in American Paint Horse Association (APHA) SPB (Solid Paint-Bred) Barrel Racing Amateur and Open. "This is his first year to run barrels so we can run both."
Silver Whinnys offer horses non-toxic protection from biting flies and are made of high-quality, custom-spun poly-yarn with moisture management fiber to wick moisture from the legs while keeping them cool in the heat of summer or exertion. Another combined fiber in the yarn is embedded with silver and copper ions that do not wash out and will last the life of the product to inhibit the growth of bacteria, fungi and mold.
Silver Whinnys offer a clean environment around the leg as well as the benefits of light compression. "Many have found that our Sox are useful for protecting bandaging, holding on poultices, and alleviating edema in the legs," says Sox For Horses president, Ray Petterson. "We make no claims that they will heal any conditions on equine legs. But we do let the testimonials of our customers speak for themselves."
Steve Soule, VMC, with Palm Beach Equine Medical Centers of Wellington (FL) has served as an FEI and USEF veterinarian and on the USEF Veterinary Committee, and was awarded the 2009 Marty Simensen Award for his commitment to horse welfare: "I've used them on interference marks, grabs, boot rubs, summer sores and scratches and, with medication and the application of Silver Whinnys, I've had unanimous success in alleviating otherwise persistent problems."
This Texas barrel racer and her horse agree: Silver Whinnys are a 1-D success.
Sox for Horses, Inc. helps owners better help their equines, supports equine and animal rescue organizations, and adds jobs to American manufacturing. Both Silver Whinnys ™ and their winter line, Whinny Warmers ®, are Made In America. Learn more at www.soxforhorses.com or call (850) 907-5724.
* AVS (Acta Veterinaria Scandinavica, actavetscand.com) research article, published July 2012, on 'Temperature regulation in horses during exercise and recovery in a cool environment," by Hanna Wallstein, Kerstin Olsson and Kristina Dahlborn, Department of Anatomy, Physiology and Biochemistry, Faculty of Veterinary Medicine and Animal Science, Swedish University of Agricultural Sciences, Uppsala, Sweden).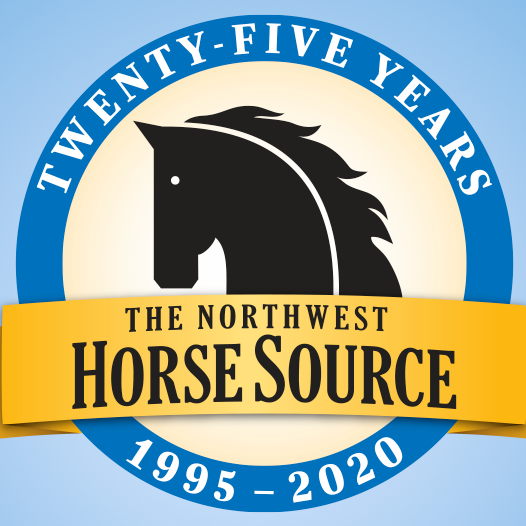 News from the horse industry. Sharing today's information as it happens. The Northwest Horse Source is not responsible for the content of 3rd party submissions.