By Sarah Wynne Jackson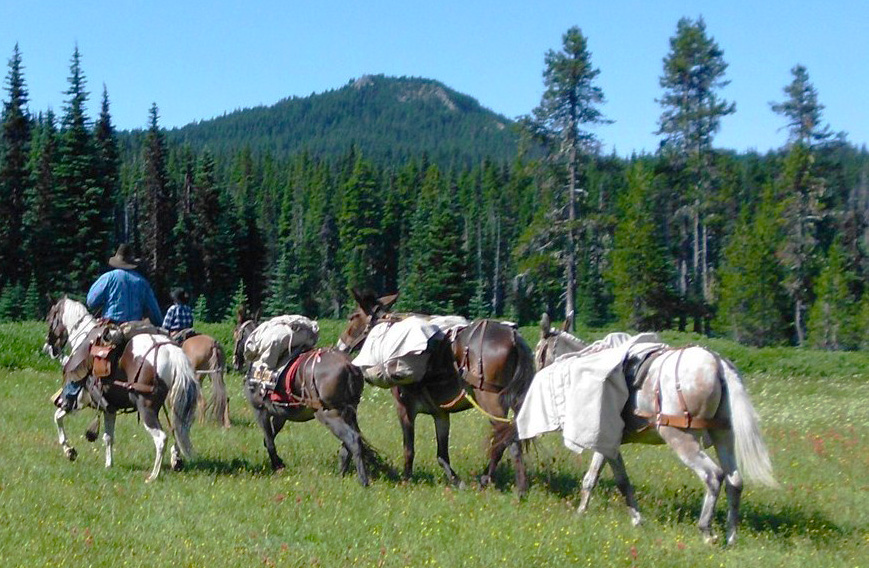 Back Country Horsemen of America highly values our wild lands and our right to enjoy them by horseback. Protecting the wilderness from unnecessary damage is imperative to keeping it pristine. But that creates unique challenges that can prevent proper maintenance of trails, bridges, shelters, and other amenities that allow us to recreate there.
US Forest Service wilderness regulations prohibit the use of motorized or wheeled equipment, which can cause extensive damage even when operated with care. The only way to access these remote places with the tools and supplies necessary for making repairs is the same way our ancestors traveled… on the back of a saddle horse, leading a string of pack horses and mules.
Supporting Others' Efforts
Back Country Horsemen of Washington collaborates and partners with other trail advocacy orga­nizations to manage and maintain some of the most remote regions in Washing­ton's mountains. The Lewis County Chapter recently provided pack stock support to the US Forest Service and Pacific Crest Trail Association (PCTA) for a month-long project on the Pacific Crest Trail, a 2,550-mile trail corridor from Mexico to Canada. Or­ganized by PCTA, this project re­built a section of the trail across Packwood Glacier basin in the Goat Rocks Wilderness of the Gifford Pinchot National Forest, where motorized and wheeled equipment is prohibited.
Prior to packing the trail crews, their equipment, and supplies to the 7,000-foot elevation worksite, it was necessary for everyone's safety to repair a bridge over Goat Creek on Snowgrass Trail, a major feeder trail. Rotten decking was replaced to support horses carrying workers and supplies. In prepa­ration for the bridge repair, Lewis County Chapter BCH volunteers manufac­tured 50 hand-hewn cedar planks. Bal­anced on each side of a pack animal, two planks at a time were carried two miles to the worksite. USFS Cowlitz Val­ley Ranger District personnel removed the old decking, nailed down the new bridge planks, and cleared winter blowdowns from the trail to the PCTA base camp.
Chapter packers hauled supplies and tools from Berrypatch Trailhead seven miles to the base camp located at the remnants of Dana Yelverton Shel­ter on the slopes of Old Snowy Mountain. Once the seven pack stock were fitted with the 800 pounds of cargo in balanced loads, the caravan started up the trail to the worksite, led by the trail crew vanguard who advised approaching hikers of the oncoming pack string.
On a clear, warm day the procession was treated to the splendors of Snowgrass Flats, a 10-acre subalpine meadow, before crossing several snowfields to reach the alpine campsite which boasted a stunning view of three dormant volcanoes. A patriotic mix of red, white, and blue wildflowers ornamented the rugged, mountainous setting.
Leave No Trace
After a week-long stay, the trail crew was ready to descend the moun­tain with three pack stock to haul out their gear. Lewis County Chapter BCH packers re­turned to base camp three times with food supplies for subsequent workers. The graciously pleasant weather cooled, challenging volunteers and stock with wind-driven sleet, dense fog, and heavy rain that washed out water crossings. Even so, the volunteers persisted and completed the job.
This project is a good ex­ample of the tasks that can be accomplished when different user groups work together. Back Country Horsemen of America units across the country partner frequently with trail advocacy organizations to achieve the common goal of keeping trails open for the public while preventing damage to those wild lands we love.
About Back Country Horsemen of America
BCHA is a non-profit corporation made up of state organizations, chapters/units, affiliates, and at-large members. Their efforts have brought about positive changes regarding the use of horses and stock in wilderness and public lands.
If you want to know more about Back Country Horsemen of America or become a member, visit their website: www.bcha.org; call 888-893-5161; or write PO Box 1367, Graham, WA 98338-1367. The future of horse use on public lands is in our hands!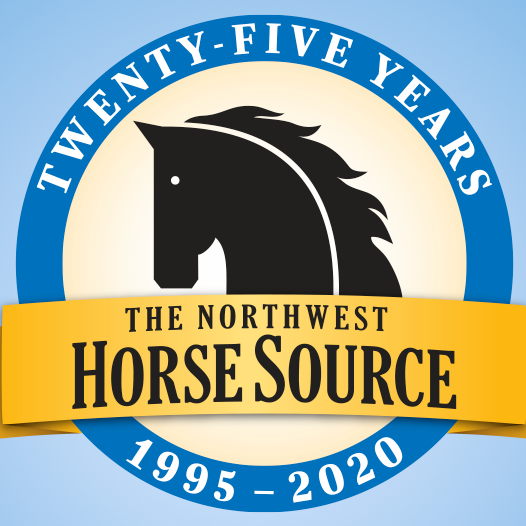 News from the horse industry. Sharing today's information as it happens. The Northwest Horse Source is not responsible for the content of 3rd party submissions.