Horse Sense for the Holidays
by Catherine Madera
'Tis the season to hurry, hurry, hurry. As I write this, Thanksgiving is around the corner and I feel my thoughts amping up. By mid-December I'm usually tired of Christmas, and all its busy "cheer." Before I allow myself to get caught up in the annual frenzy again, it's good to pause and remember a little horse sense.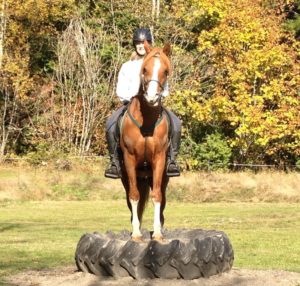 My horse, Eli, rarely lacks for forward movement. This can feel lovely under saddle—energy, impulsion and lightness—or it can drive me mad. When his mind gets busy, his feet will soon follow. He can get so ramped up his hind feet literally run over his front, his back and neck get tight and he becomes so distracted he doesn't notice important things. Like me on his back. Or, the obstacles on the trail. Rushing becomes the beginning of a wreck if I don't help him manage his thoughts and energy. A great way to combat a rushy horse, I've found, is work on the obstacle course. For me, this is done at Fire Mountain Obstacle Course in Sedro Woolley, WA.  Here Eli is learning to pause, listen and think as he carefully places his feet. The work there has a nice overflow effect into other riding as it helps train the horse's mind.
This Christmas, I want to carefully consider what is in my path as I navigate a busy season. Rushing around like a crazy woman is sure to bring about a wreck, even if it's *only* mental. Enjoy the magazine this month. We spotlight a great Northwest company—Nutritional Services Inc.—and have wonderful senior horses featured from the essay contest. How about sitting down with a cup of something warm and pausing to read about them? Thanks to all the wonderful folks who took the time to honor their senior horses; I wish we could have published them all. Email me at editor@nwhorsesource.com.
Merry Christmas and blessings in the New Year!
Published December 2013 Issue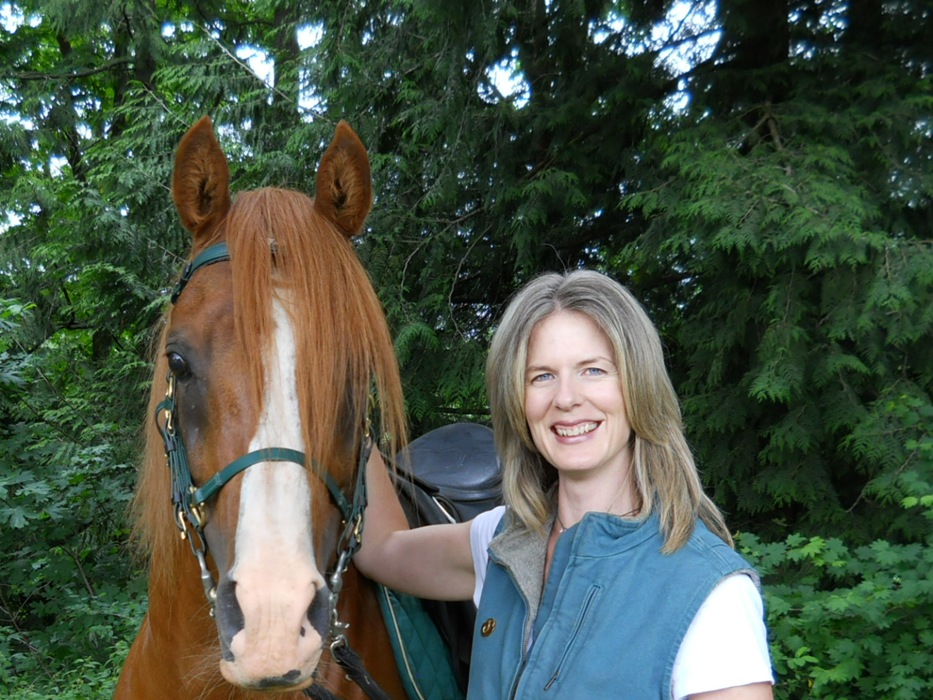 Catherine Madera served as editor of the Northwest Horse Source for five years. She has written for numerous regional and national publications and is a contributing writer for Guideposts Magazine and the author of four equine-related books. She has two grown children and lives with her husband and three horses in Northwest Washington.