Bickford Trailers – With You for the Ride
by Dustin Rindal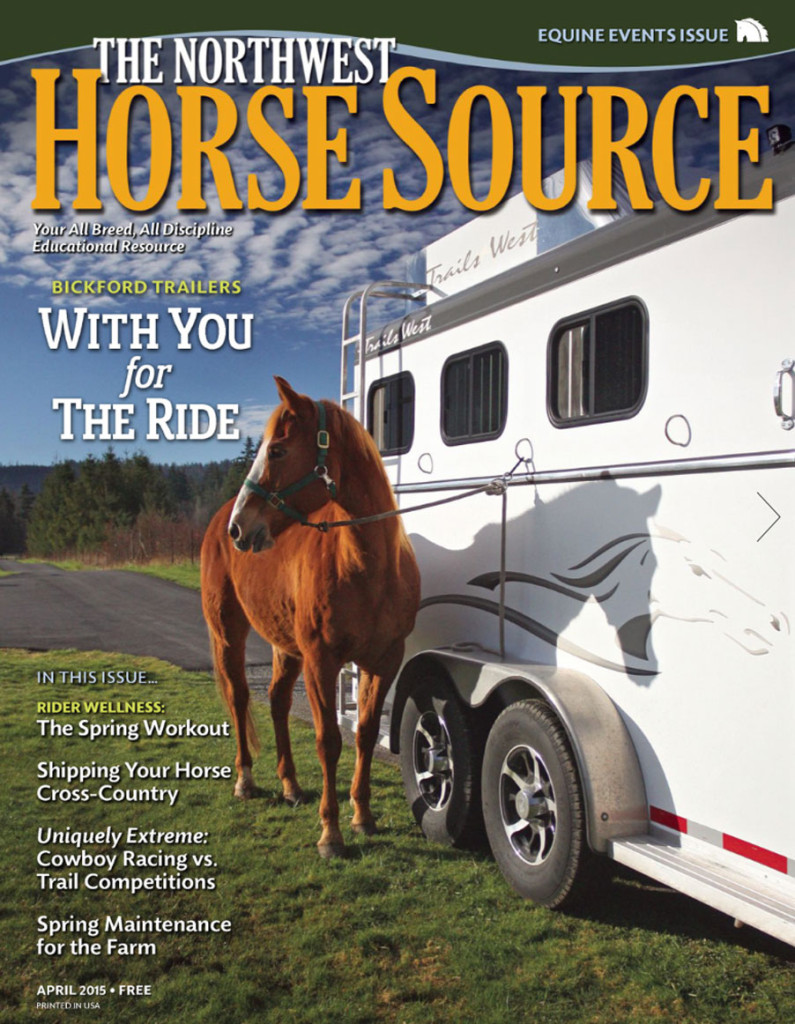 Bickford Ford was established in 1934 by Lawrence Bickford in downtown Snohomish, WA with one goal in mind: to serve the region's automotive needs. For four generations the Bickford Family has continued to focus on offering the highest level of service and respect to every individual who walks through the doors of Bickford Ford.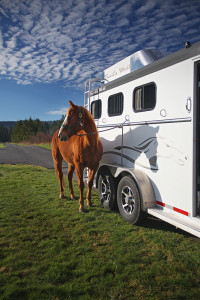 Fast forward 81 years, and Bickford Ford is still the go-to dealership for Ford owners in Washington State. Along the way, Bickford Ford added trailer lines consisting of Featherlite, Wells Cargo, Trails West and Hawk trailers to better serve the local equine market in Snohomish County.
Bickford Trailers is born
In 2002 the local Featherlite dealer in Everett had outgrown their lot and needed to find a new place to grow the business. After speaking with Mike Bickford about adding on the Featherlite line of trailers, Bickford Trailers was born. Then, in 2005, Bickford Trailers had an opportunity to acquire the lines of Trails West and Circle J from White Horse Trailers in Marysville. Selective in the brands they wanted to carry in the past, they felt this was a great addition to the Featherlite brand. And they didn't stop there. After numerous inquiries from the dressage and hunter jumper community, Bickford Trailers was forced to take a good look at the trailers offered by Hawk. In 2009 Hawk trailers became the final horse trailer line to be added to the company. Since its inception, Bickford Trailers has sold more than 2,000 trailers to members of the horse local horse community and have also shipped trailers as far as Sweden and Australia. From the beginning, they strived to be the go-to trailer dealer in Northwest Washington. Insert 5888
The Trailer Team
If you've been to Bickford Trailers in the last 10 years you have undoubtedly met the friendly and knowledgeable Maggi Clark. Maggi was employed at White Horse Trailers in 2005 when the Trails West and Circle J lines were brought over to Snohomish. She possesses the qualities that the Bickford family looks for in all of their employees and was quickly hired to continue with trailer sales. Last year a couple of new faces were added to the team: Dustin Rindal (sales) and Nick Gunderson (service). Both have brought new energy and ideas to the trailer department and they look forward to serving past and future customers of Bickford Trailers. Maggi and Dustin take pride in matching customers with the trailer that suits their needs. Whether you're a weekend 4H rider, trainer, or a competitive riders, you can rely on their knowledge of their product to make your purchase an enjoyable experience.
Nick has been into mechanics all of his life. From the racetrack to the shop, his expertise in welding, maintenance and problem solving has brought a new level of customer satisfaction. He and the Bickford Trailers team are looking forward to serving the community for years to come.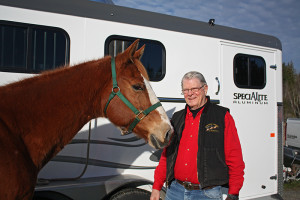 **Special thanks to Mike and Christine McGlenn for allowing us to photograph their custom ordered Trails West trailer for the cover of this April 2015 issue.

Endorsement by Mike McGlenn: When I decided to replace my horse trailer of 25 years I went to Bickford.  I knew they sold trailers but had never stopped there.  I met Maggi for the first time and really liked her.  She wasn't pushy, but still knew her product.  She listened to what I did with the horse and trailer and to what I wanted out of the new trailer.  I have a large, 16.1 quarter horse, so needed some extra room and (my riding partner) Sam also had a 16.1 quarter horse. Maggi could have pushed for a more expensive, bigger rig, but tried hard to get me what I wanted without more than I needed.  I have had very few issues with the trailer and she and her team have taken good care of me.  Jake and I went to the Bob Marshall last summer and did a 7 day pack trip, then went down to Walla Walla and rode in the Blue Mountains with a friend.  By the time we got home, Jake had been in the trailer for 1,850 miles without any issues (horse or trailer).  In 18 months I've put 5,000 miles on the trailer.  I am very happy with it, and with Bickford.—Mike McGlenn

Bickford Trailers: 800-242-5367; bickfordtrailers.com; 3100 Bickford Ave., Snohomish, WA 98290

<!-comments-button-->