Cavallo, supplier of the world's simplest hoof boots since 2006, is pleased to announce the launch of the world's most affordable hoof boot – the Cavallo ELB (Entry Level Boot). Since Cavallo launched the Simple Hoof Boot in 2006 under their exclusive, front opening, patented design, the worldwide hoof boot community has made Cavallo their hoof boot of choice.  The Cavallo Community extends to all riding disciplines, in 27 different countries.
Producing all of their hoof boots in their custom-built facility under the watchful eye of some of the world's leading manufacturing experts has positioned Cavallo as the Trusted Authority on all aspects of 'barefoot and booted'. Now, by combining economy of scale and technical expertise, Cavallo offers you the world's most affordable hoof boot – The Cavallo ELB.  For those still "nervous" about making the shift to becoming 'barefoot and booted', and those who are already barefoot but require protection only on limited occasions, the ELB is the perfect solution.  The ELB is also ideal for rehabilitation and therapeutic purposes, and it makes an excellent 'spare tire' for a lost shoe.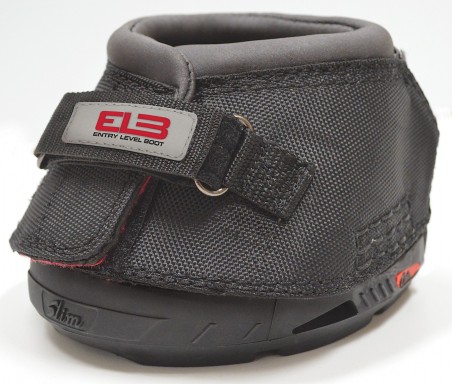 Unlike other 'cheap' hoof boots on the market, the ELB is uncompromising in quality and specification.  The ELB upper material is Cavallo's 1680 count Denier industrial grade nylon – the same material used on the Cavallo Sport Hoof Boots, which have been 'tried and tested' in all terrains since 2008. The replaceable Velcro closure extends the working life of the ELB in the event of Velcro fatigue.  Easily fastened by 8 and 80 year-olds alike, the strap does not require a screwdriver, extra physical strength or any other tools. The ELB is offered on both Cavallo's soles – the Regular Sole, (length and width equal) and the Slim Sole (size is the same length, but ¼" (5mm) more narrow).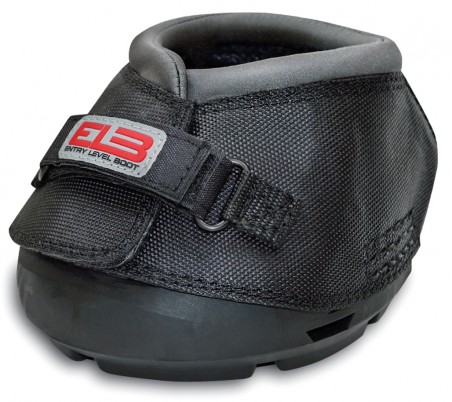 Both soles incorporate the unique, built in side drainage slots – NOT 'drain holes' (which clog up).
Available in 7 sizes ( 0 – 6 ) and sold individually, the ELB launches in the USA at the special launch price of ONLY $49.95 per boot (retail).  As testimony to quality, the ELB is included in Cavallo's Best Boot Warranty coverage – 180 day 'repair or replace'.
For more information about Cavallo, please check out Cavallo's website, at  www.cavallo-inc.com – home to the world's most popular hoof boot. Here you will find the most economical alternative to metal horse shoes, technologically advanced horse saddle pads, and valuable information for equine health. Cavallo horse boots are easy to size, easy to fit and easy to care for – the simplest, safest, most comfortable hoof boots in the world!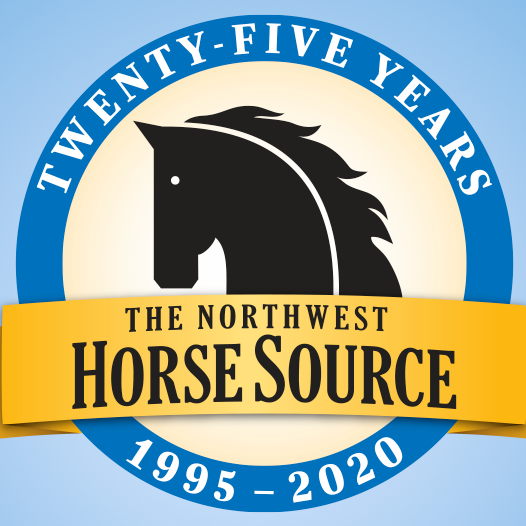 News from the horse industry. Sharing today's information as it happens. The Northwest Horse Source is not responsible for the content of 3rd party submissions.