Arizona – Three years ago, the American Paint Horse Association and Trail of Painted Ponies partnered on a national art competition to celebrate the 50th anniversary of APHA. The response was so overwhelmingly positive that today the two organizations are announcing a second art competition. Artists and non-artists alike are invited to submit designs that embody the "Celebrating the Spirit of the American Paint Horse" theme, with cash prizes awarded to the top designs, along with the possible production as a Trail of Painted Ponies figurine.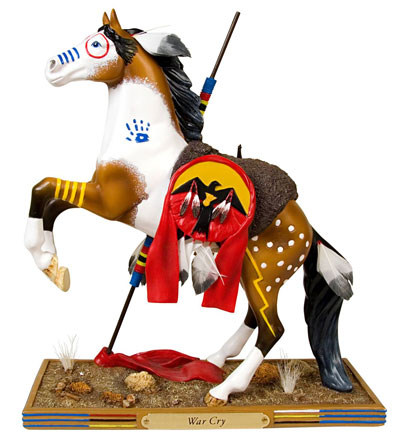 "The Trail of Painted Ponies is proud to partner again with the American Paint Horse Association on a new art competition," said Rod Barker, Founder of the company that crafts the bestselling horse collectible in America. "The artwork generated by our previous collaboration revealed, in a spectacular fashion, how artistically inspiring this breed is. In a fashion similar to such popular TV programs as 'American Idol,' 'America's Got Talent,' and 'The Voice,' we will be searching for the best new artistic talent. We are all excited to see the amazing creativity that is sure to be expressed this time around."
Designs will be accepted from September 1 through November 1, 2015, after which ten designs will be selected as finalists based on beauty, skill, creativity and originality, along with the concept and story behind the design.
There is no submission fee, and artists may submit multiple designs. An online voting opportunity will begin November 16. First place design will be awarded a $1,000 cash prize, second place a $500 cash prize, and third a $250 cash prize, with all entries eligible for consideration as a Trail of Painted Ponies figurine. Winning designs will be announced December 1, 2015.
Additional details as well as instructions on how to enter are available at The Trail of Painted Ponies website: www.paintedponies.com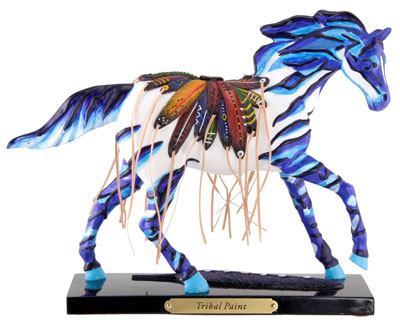 About The Trail of Painted Ponies

The Trail of Painted Ponies is one of the premier fine art and collectibles companies in the world, crafting one of the most treasured collectibles in America, Painted Ponies figurines. Born and bred in Santa Fe, The Trail of Painted Ponies stampeded into the artistic landscape as a public art project that dazzled spectators throughout New Mexico, the Land of Enchantment. The Trail of Painted Ponies is celebrating 13 years of horses in art and this extraordinary brand is synonymous with artistry, quality, craftsmanship and its philanthropic commitment.

About APHA

The American Paint Horse Association is the world's second-largest international equine breed association, registering more than a million horses in 59 nations and territories since it was founded. APHA creates and maintains programs that increase the value of American Paint Horses and enriches members' experiences with their horses.

<!-comments-button-->