Certified Horsemanship Association (CHA) promotes excellence in safety and education by certifying riding instructors, accrediting equine facilities, producing educational conferences, and publishing educational resources.
JT Ranch in Chattaroy, Washington is a CHA Program Member that actively trains and teaches quality horsemanship. They offer lessons in Western and English, horsemanship, and cattle clinics, summer camps, and horse training. They also offer a competitive vaulting team and the opportunity to lease or purchase a horse too.
The JT Ranch staff are all CHA Certified Riding Instructors who recently attended the CHA annual conference in British Columbia. There were 110 instructors from all over the Northwest. What a great group of professionals!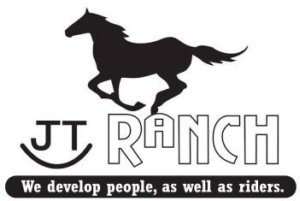 Summer and fall highlights at JT Ranch are their horse camps. Beginner Camp is July 14-17, 2020. This fun camp is 3 hours a day for children ages 6 and up that have either never ridden or ridden only a little. JT Ranch gets them started in a safe and fun environment.
Advanced Camp is July 6-10, 2020. This is an overnight camp for ages 9 and up. Riders do everything from jumping to trails, crafts, and swimming. Last but not least is Adult Camp, September 26-27. Contact JT Ranch to join their community or get more information.
Tereesa Wentland, CHA Master Certification Instructor
www.facebook.com/JTRanch.Chattaroy
Website: www.jtranch.net