Cavalia's Odysseo a Feast for the Soul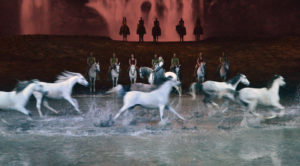 by Catherine Madera
Ralph Waldo Emerson called the riding life a "grand passion." No doubt he would appreciate Normand LaTourelle's latest creation, the grand spectacle and equestrian adventure that is Odysseo. Like his previous show, Cavalia, it is wowing audiences all over North America.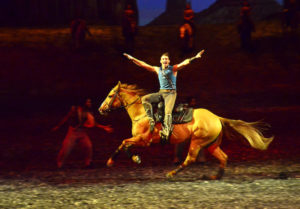 The sheer numbers involved in producing a show like Odysseo defy possibility. Consider just a few: the transportation and care of 68 horses (representing 11 breeds) both by plane and tractor trailer; housing and transportation of 48 artists including riders, acrobats, aerialist, dancers and musicians. It takes 80 employees just to assemble the tents—a total of 5 big tops, the largest of which is the size of two football fields. 110 tractor trailers are required to transport the production from city to city.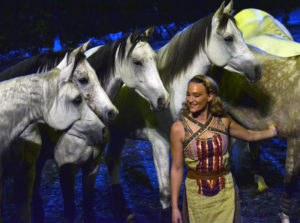 LaTourelle, already famous as a pioneer of Cirque du Soleil, was not satisfied to stay within the artistic limits of the previous show Cavalia and pushed the envelope even further for Odysseo. In this new show, the stage (which includes a large "mountain") is created with 10,000 tons of stone, dirt, and sand which will be donated to the community when they pack up. In addition, an underground water system was built, enabling the stage to be flooded with 300,000 liters of water for the grand finale (a feat I'm fairly confident has never before been attempted for a show with live horses). From trick riding to acrobats, haute-ecole to liberty, all in a visually rich and emotional environment, it's a show perhaps no one but LaTourelle and his artistic team could produce. And it's a show not to be missed.  Northwesterner Jackie Braverman describes the style of Odysseo as "horses go to Broadway," comparing it to a trip to the Spanish Riding School which she says is "more like the opera."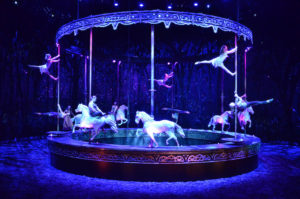 Odysseo is currently in Vancouver—through January 12—and will open at Marymoor Park in Redmond, WA on February 26. For more information about the show, including a short video, visit the website: cavalia.net, or call 1-866-999-8111.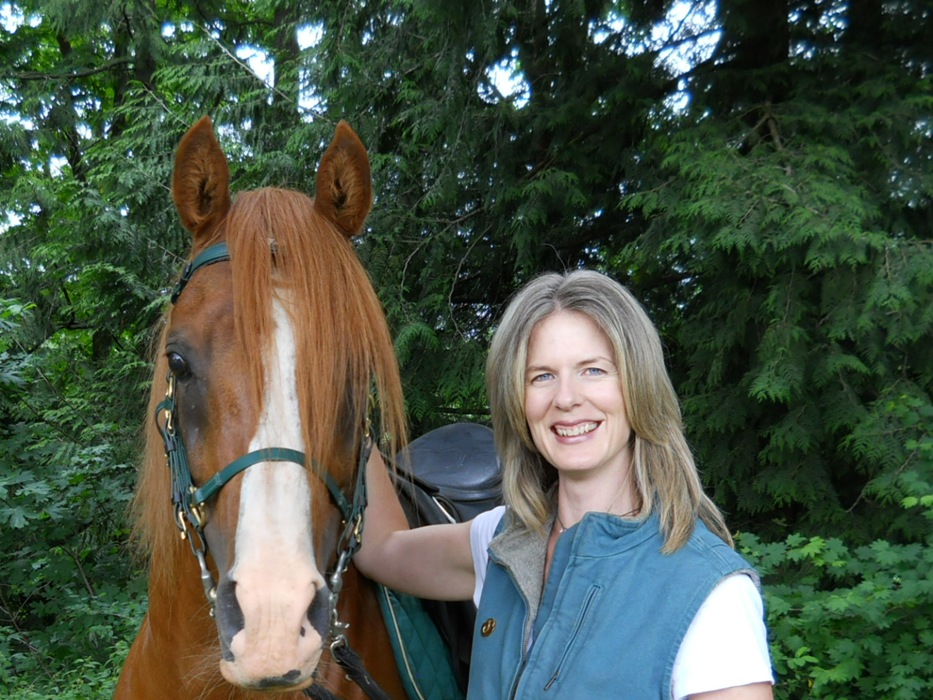 Catherine Madera served as editor of the Northwest Horse Source for five years. She has written for numerous regional and national publications and is a contributing writer for Guideposts Magazine and the author of four equine-related books. She has two grown children and lives with her husband and three horses in Northwest Washington.