On Choosing an Equine Lifestyle
by Karen Pickering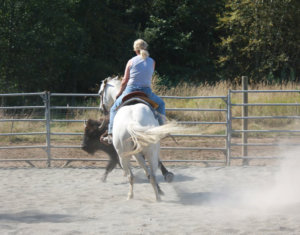 It was summer of 1995 when I decided I wanted to create a magazine. Decisions are sometimes difficult and life choices are not easy, but I believe the magazine is what I was meant to do. I'm privileged and lucky to work in this industry and am unbelievably grateful for the support and encouragement I've received from readers, clients, friends and family. I also have a great support team that helps produce the magazine. Thank you.
Christmas Eve is here as I write this column and it's a good time for reflection. I've done more things with my horse, April, this past year because I decided the events I attended would include her. It's why I started the magazine and I believe it gives me insight into the industry. Through clinics, local expos, and other events, April has become a significant part of the magazine. If you haven't met us in person be sure and stop by the Washington State Horse Expo, February 17-19, and say hi. We'd love to meet you! We will be in a few demos this year following my instructor, Allison Trimble, as she makes an appearance at this expo.
Our cover story this month focuses on Allison Trimble and her program, Willfully Guided. April and I can attest to its effectiveness. Allison has helped me enjoy the relationship with my horse and advance our skills considerably. Many people have helped me on my journey of horsemanship and I'm grateful for all the experiences that have brought me to where I am today. I cannot stress enough the importance of a coach to help you along your horsemanship journey.
I'll see you in Ridgefield, Washington for the expo; pickup the magazine, do some shopping, see some clinics and demos. It'll be a great weekend! Remember to enjoy your horse.
Quote of the month: "It is better to have enough ideas for some of them to be wrong, than to be always right by having no ideas at all." ~ Edward De Bono
Published February 2012 Issue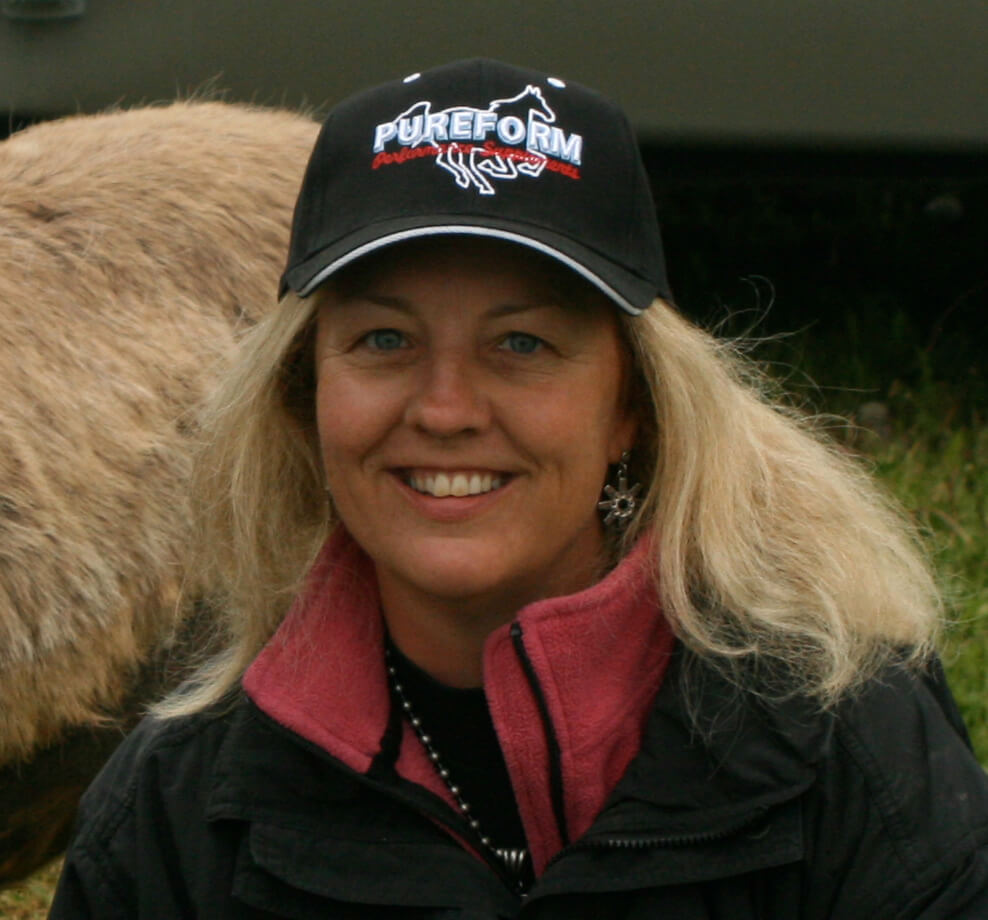 Owner/Publisher Karen's lifelong love of horses began at a very early age when she wore out a couple of rocking horses before convincing her parents to get her the real thing. That ill-tempered bay gelding, Brandy, was a challenge for the young horsewoman, but it drove her ambition to become a horse trainer. After attending Canyonview Equestrian College's Horsemanship Program, Karen realized she needed work that was a little more lucrative than training, so she took a job with Customs Brokerage to pay the bills. There, she discovered an affinity for computers and a talent for creating informative, entertaining newsletters. The Northwest Horse Source began as such a letter in December 1995, with a distribution of 1000 copies for its 12 black and white pages. Since then, it has grown into beautiful, all-gloss magazine with the largest coverage of any free equine publication in the Northwest – a distribution of over 14,000 copies and over 500 locations monthly. Not bad for the results of one woman's dream to work with horses!
Today, Karen remains involved with every aspect of the magazine and treasures the community of thousands who share a common passion. Somewhere in the wee hours of the early mornings and late evenings, she still finds time to care for April, her gorgeous and sweet-tempered Quarter Horse.