Discover the Growing Field of Equine Facilitated Therapies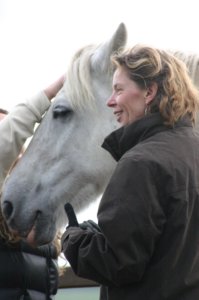 It was my mom who first taught me to follow my dreams. "Make a career at something you love," she told me, "and it will never feel like work."  She never imagined I would become a riding instructor and I never thought I would become a mental health therapist. Today I feel very fortunate to have what many horse lovers consider "a dream job." I am a licensed mental health counselor with a farm-based practice, and president of the non-profit Human Equine Alliances for Learning (HEAL). We support the growing field of EFP through research, public education, and also offer a professional training program. My clients work with horses as part of their therapy – a modality called equine-facilitated psychotherapy, or EFP.   
It has long been known that the interaction and bonding between humans and animals is positive and powerful. In the last two decades, there has been a rising interest in all types of animal-assisted therapies. Horses are dynamic and versatile partners in a number of different therapeutic purposes.  Therapeutic riding has long been used to help people with physical or developmental disabilities develop core muscle strength, coordination, mental focus and communication skills. This type of therapy is also useful to treat autism, and to address the physical and emotional wounds of warriors with combat injuries and post-traumatic stress disorder (PTSD).
The Professional Association for Therapeutic Horsemanship, called PATH International certifies and supports professional therapeutic riding instructors. Today the organization is expanding its umbrella to include EFMH (Equine-Facilitated Mental Health). PATH International emphasizes equestrian safety certification for work with potentially vulnerable client populations. The Northwest is home to several PATH certified therapeutic riding programs including the Little Bit Therapeutic Riding Center in Redmond, WA, one of the largest accredited programs in the US.
In my specific niche, horses are used to treat emotional and behavioral disorders as one part of an overall treatment approach for disorders such as anxiety, depression or complex PTSD. Horses can also help people develop new skills and awareness to successfully navigate life transitions, relationship problems and other challenges. A course of equine therapy may or may not include riding horses.  Relationship-based, interactive ground exercises (sometimes called "partnership training") may be substituted for higher-risk riding activities. In my mental health practice I serve clients as young as 5 years old and as elderly as 85.
EFP emphasize the horses' emotional responsiveness and capacity for complex social bonding (which allows them to include humans as part of their herd).  In EFP, the horse is no longer "just" a vehicle for the riding benefit; they are a sentient partner whose feelings and needs must be considered both on the ground and in the saddle, a fact underscored by their size and power. Horses are similar to humans in that they live in family-like bonded social groups, have defined roles within the herd and distinct personalities, attitudes, and moods, thus providing apt metaphors for human social experience. Horses display unparalleled sensitivity to non-verbal signals and fluctuations in emotional arousal. Horses display confusion, avoidance or nervousness in the face of incongruities in affect and behavior. As the person sorts out feelings and expresses them appropriately, the horse responds with cooperation and generosity, providing immediate reinforcement for positive changes. The resulting interactions are exhilarating and liberating— engaging the mind, body and spirit.
Realizing my dream job has been a challenging journey. It began with a college internship in riding instruction. This was followed, eventually, by my own psychological therapy, a master's degree in clinical social work, additional training from the Equine Assisted Growth and Learning Association (EAGALA), and an intensive apprenticeship through Epona Equestrian Services. Today, there are colleges (such as Prescott College in Arizona) which offer course work combining counseling psychology and equine assisted therapies.
Following a dream can be very hard work. If you feel moved to partner with horses in a healing way that helps others, I encourage you to follow your dreams, and learn more about equine assisted therapies.  With dedication and hard work, you too can create your dream job.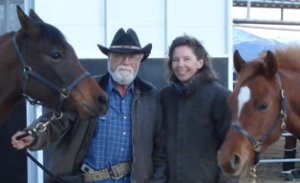 Leigh Shambo, MSW, LMHC is a licensed therapist and educator who is known internationally for her work in equine-facilitated psychotherapy and learning.  As the founder and lead instructor at Human Equine Alliances for Learning she has conducted and published research, leads therapy groups and facilitator trainings.  Leigh is frequently invited to present at equestrian facilities in the US and abroad.  She is the author of The Listening Heart: the Limbic Path Beyond Office Therapy, a book about the theory and practice of EFPL.  Her private practice is located in Chehalis, WA (humanequinealliance.org).
Published August 2013 Issue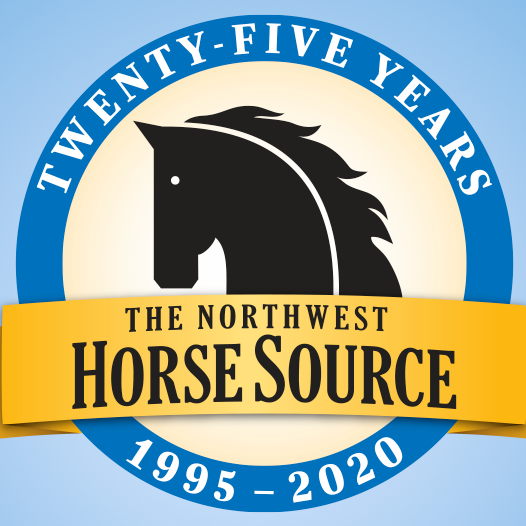 The Northwest Horse Source is an independently owned and operated print and online magazine for horse owners and enthusiasts of all breeds and disciplines in the Pacific Northwest. Our contemporary editorial columns are predominantly written by experts in the region, covering the care, training, keeping and enjoyment of horses, with an eye to the specific concerns in our region.