In 2020, 67% of Google searches ended WITHOUT a click!
Why should you care? If your website isn't optimized to display accurate & actionable info from the search results page on Google, you are missing out. And specifically, your Google Business Listing is what shows most prominently on a Google search results page and gets your more leads.
You've all seen it a thousand times, but notice how actionable the right sidebar is for The Oyster Bar Restaurant in this example.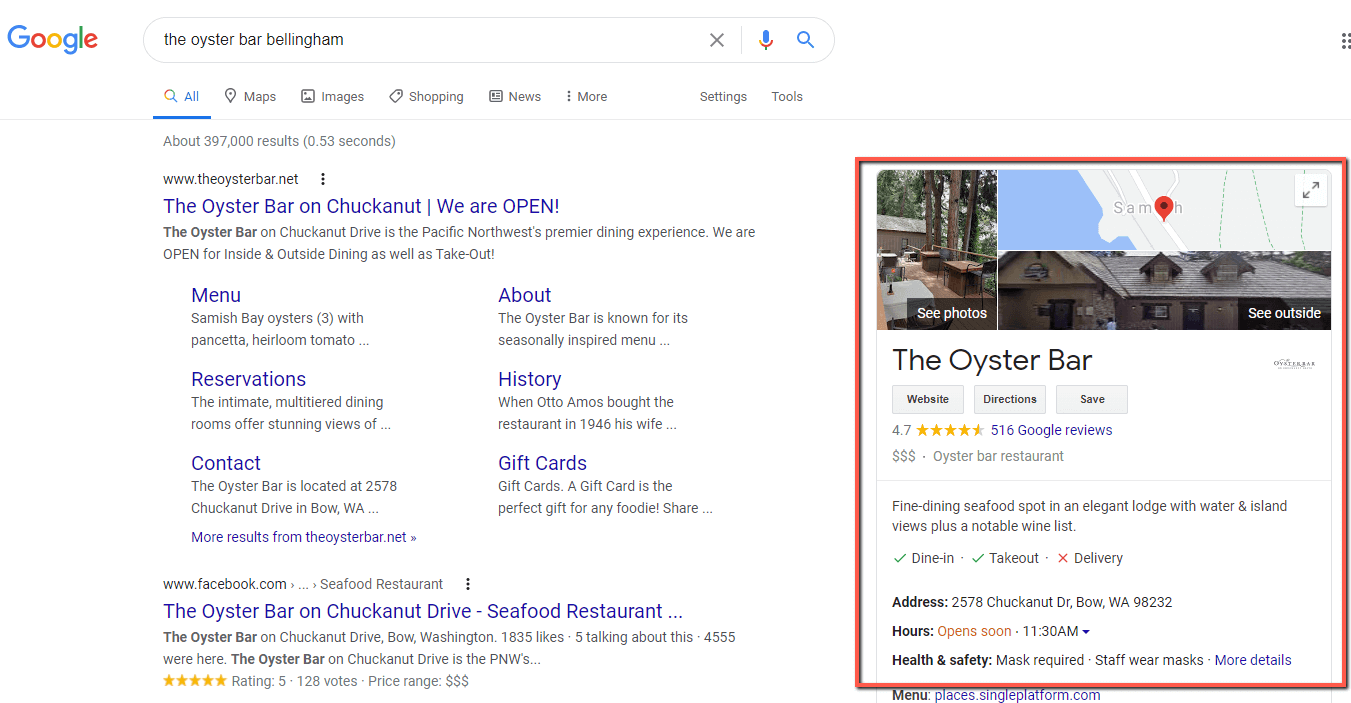 Other than being an high-school math and science teacher (and basketball coach) in South America for 5 years, in the early 2000s I, along with several partners, launched Tech Help, Big Fresh, and later RealLaunch.com. Our focus was always on helping businesses, realtors, and non-profit organizations succeed in the rapidly changing IT & web environment. I've had the opportunity to be involved with several exciting web-based projects like Giving Anonymously (peer-to-peer anonymous giving) and CharityDirector (a workplace giving tool). My family and I love living in Bellingham, WA.