Grow with the Gang
by Eleanor Blazer
Encourage your child to join a gang — it can lead to success!
Kids join gangs to find a sense of community, self-esteem, recognition and moral code. 4-H provides all of these things, plus educational opportunities.
More than 6 million young people in the United States are 4-H members. They are developing leadership skills, self-confidence, communication and public speaking abilities as they complete their 4-H project.
4-H's roots go back to 1902 when A.B. Graham started a rural youth program for boys and girls based in Ohio. In 1914 the United States Congress created the Cooperative Extension Service which adopted Graham's club. The extension service saw the youth club as a way to introduce the latest agriculture technology to adults who may not embrace new ideas and techniques for managing a farm. Young club members would "experiment" with the new ideas and share the successes with adults and parents.
As America became more urban, 4-H evolved to include programs that were needed for youth who did not live on a farm. Science, technology, communications, shooting sports, photography, small engines, child development and many other projects are now offered, in addition to the animal projects. Visit www.4-h.org/parents/programs-at-a-glance for projects they currently offer.
It is no longer necessary to live on a farm and have access to animals in order to be a 4-H member. More than half of their members now come from large cities and the suburbs.
Each 4-H clubs is run by its members (age 8-18), with adults only stepping in when advice or guidance is needed. "Learning by doing" is 4-H's educational philosophy. 4-H empowers youth to reach their full potential, working and learning in partnership with caring adults.
If you know a child interested in joining a "gang," look into the great programs offered by 4-H. Visit www.4-h.org/find to find the Cooperative Extension office in your area.
4‑H Pledge
I pledge my head to clearer thinking,
My heart to greater loyalty,
My hands to larger service,
and my health to better living,
for my club, my community, my country, and my world.
Copyright @ 2017
* Take the online course "Nutrition for Maximum Performance" taught by 4-H alumna Eleanor Blazer. Earn certification or work toward a Bachelor of Science degree in Equine Studies. Go to www.horsecoursesonline.com for more information.
Originally Published March 2017 Issue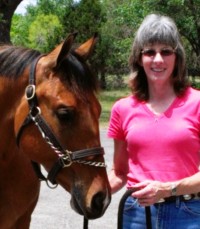 Eleanor Blazer was raised training and caring for horses. She learned to ride and care for the horses her family bought and sold. Many of these horses required improved nutrition when they arrived for training. Eleanor's experience and research has benefited both horses and horse lovers in the field of equine nutrition. An equine nutrition consultant, based in Bulverde, Texas, she keeps busy doing equine nutrition consultations, conducting seminars, and speaking to youth groups about horse care and nutrition. Eleanor is the author of the syndicated column The Way of Horses. She has more than 20 years experience helping and being a mentor to those wanting to know how to provide the very best care and nutrition for our special friend – the horse.