Saturday, June 3, 2017
About Us
The Eastern Washington Quarter Horse Association is a non profit (501c7) family oriented group of horse enthusiasts who want to ride, socialize and contribute to the community by working with the local 4-H and Rodeo City Equine Rescue we also sponsor scholarships for college education. Our goal is to encourage the growth and development of horsemanship skills to all ages of riders. All breeds are welcome!
Our riders participate in a variety of disciplines: English and western riders, Classical dressage, Western dressage, Competitive trail, Reining, Ranch horse, Trail riding and more.
Where to find us:​ We meet on the third Wednesday of every month at 7:00 PM. Rodeo City Bar-B-Q Restaurant,  204 N Main St., Ellensburg, WA  98926. Mosey on over, visitors welcome.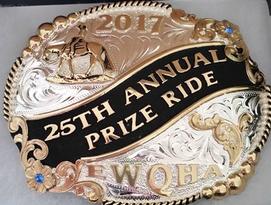 25th ANNUAL PRIZE RIDE: To be held at the beautiful Silver Ridge Ranch, 182 Silver Ridge Ranch Road, Easton, WA 98925. Silver Ridge Camping and lodging available – call for reservations: 509-656-0275
First Rider at 9am, Last Rider at Noon
No Stallions or dogs on trails allowed
Chuck Wagon on Site
Prizes ($5 / ticket)
Plenty of Prizes plus 50/50 Cash Raffle and Prize Raffle for 4H
Just a few of the top sponsors and prizes include:
• Bacon's Leather Shop: Matching bosal, headstall and mecate
• Gibson and Son: One load of either gravel or shale
• Luft Trailer Sales: $200 Service certificate and a HiTie trailer set -up
• Calaway Trading, Inc.: One bundle of #1 premium horse compressed hay
• Number 9 Hay Processors: 1.5 tons of your choice of either timothy or alfalfa compressed hay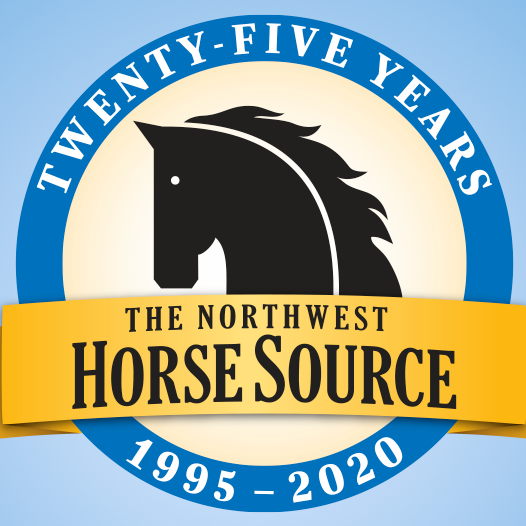 News from the horse industry. Sharing today's information as it happens. The Northwest Horse Source is not responsible for the content of 3rd party submissions.