Elegant dancing horses; strutting stallions; fast paced precision drill team; parade of horse breeds; a large trade show; plus world class trainers and riders sharing secrets to success. Come to see it all and much more at the Northwest Horse Fair & Expo, presented by Akins Trailer Sales!  Now in its 22nd year, the Northwest Horse Fair & Expo will run March 24 through 26th, at the Linn County Fair and Expo Center, Albany, Oregon. This family friendly expo offers a wide ranging variety of attractions prefect for the horse enthusiasts!
World Class Trainers and Equine Experts!
Chris Cox is one of the country's leading horsemen and clinicians. With his practical, straightforward approach, Chris teaches horse people of all disciplines how to achieve results. Chris has travelled throughout the world doing demonstrations and clinics for nearly 30 years. Chris is a four- time undefeated Road To The Horse World Champion of colt starting! Chris will be presenting multiple horsemanship clinics at the Northwest Horse Fair & Expo. He will be featured each day in the Akins Trailer Sales Arena. Take advantage of seeing and learning from this accomplished horseman, here in the Northwest, and gaining knowledge you can use with your horses every day!
Anita Howe will be presenting her expertise in Gaited Horsemanship. Anita began training exclusively with gaited breeds over two decades ago, seeking to find natural training solutions to gait improvement… no gimmicks, just you helping your horse bring out his naturally authentic gaits.  Her book titled "Freedom to Gait" established Anita as an acknowledged authority on easy-gait biomechanics. 
Julie Alonzo has been actively involved in Working Equitation since its introduction to the United States.  She is the Founder and 2017 elected President of WE United, the national governing body for the sport in the United States. Julie's background also includes three decades of experience as an educator, first at the high school level and at the University level since 2002. This expertise helps insure that her clinics are well organized, clearly explained and provide learning opportunities for riders and spectators alike.
Mark Bolender is internationally synonymous with the exciting discipline known as – Mountain Trail! This is a competitive sport which Mark earned national titles 2008 – 2010 and which he has been championing for the past eleven years through clinics, judging shows and building Trail courses worldwide.  The American Quarter Horse magazine has featured Mark twice in "America's Horse" for mastering the "Trail Challenge". If you love Mountain Trails, then you will surely enjoy these clinics.
Featuring this year!
Teens and Oregon Mustangs are presenting their exciting Mustang Adoption Showdown! This showcase event will present the beauty and versatility of 40 Oregon's Wild Mustangs. These trainers have come from all across the Northwest to show you what they have accomplished in the last 100 days with their wild Mustangs, and are competing for awards. They open on Thursday, March 23rd at 6:00 PM in the Akins Trailer Sales Arena. There is NO charge to the public for this first go round of competition. Each of the following days feature another step in the trainer's goal of winning this showdown! Sunday finals will include a LIVE adoption of all the participating Mustangs. This is one event you do not want to miss!
Emily Elias of Back Country Horsemen of Oregon will again be offering her talents and education for how to pack well and go to the country safely, leaving NO trace. Sharing her experience with glory of the Oregon/Washington Cascade Mountains through backcountry camping will be a treat for the entire family! She will also offer advice on Horse Camping using 1 or 2 riding horses. See her in the arena or at their stalls in the horse barn. George Johnson will be sharing along with Emily his experiences with Mules.
Equine Trail Sports with Karen Van Getson and Beth Moran, will offer clinics about Relaxing Trail Challenges, Obstacle Trails, Obstacle Course and In Hand courses, along with Recreation Ride options. ETS is a National Organization, they train everyday horsemen to put events on their own in their community.
Wayne Williams, the host of Speaking of Horses TV program. This show continually brings a variety of equine information to fans and viewers on the internet and through many cable TV outlets as well as On Demand. Wayne is bringing to the Conference Room his fun "Equine Jeopardy". Test your knowledge!
Endo The Blind, Black Pearl Friesian Troupe, American Made Drill Team, Oregon Mounted Shooters, Williamette Valley Team Penning Demonstration, will fill in all their slots with Entertainment galore!
Be sure and browse through the Trade Show featuring a wide variety of vendors from all over the country offering a wide selection of products and services.  Trailers to clothing to home décor to feed, shoppers are bound to find what they need and what they didn't know they needed. There are a number of vendors selling hand crafted items for your horse, home and fashions.  A growing vendor list can be found at http://equinepromotions.net/northwest-horse-fair/exhibit/vendor-space.  Applications are being accepted for participants at the Northwest Horse Fair & Expo 2023. This includes the trade show vendors, Breed Showcase and Stallion Review participants: clinic participants, sponsors and advertisers in the event program. Applications are available at http://equinepromotions.net/northwest-horse-fair/.
Pre-sale tickets are now available to purchase at http:/equinepromotions.net/northwest-horse-fair/attend/tickets.  Pre-sale Adult tickets are $13.00 each day, Youth (ages 6-12) are &6.00 each day. At the gate, tickets will be $15.00 for Adults, $13.00 for Seniors (65+ and $8.00 for Youth (ages 6-12). Children 5 and under are free.  Admission is all inclusive.  KMTR will again sponsor Sunday Youth Day.
Sponsors for the Northwest Horse Fair & Expo 2023 include, Akins Trailer Sales, our presenting sponsor; Beelart Embroidery, the official embroiderer; The Northwest Horse Source, the official publication of the NWHF&E, Phoenix Inn Suites, hosting hotel, KMTR, Youth Day, Gillott Home Team with KEZI.
We can be found at www.equinepromotions.net/northwest-horse-fair or email jjcloe@equinepromotions.net. Call 765-720-2098 or join us for late breaking details on FaceBook (Northwest Horse Fair & Expo).
Calendar of Events Submission: Northwest Horse Fair & Expo, March 24, 25,26, 2023, Linn County Fair & Expo Center, Albany, Oregon. A huge horse expo packed with family friendly fun, exciting equine entertainment and education! Daily clinics with top notched Trainers and Riders, Teens and Oregon Mustang Adoption Showdown, Stunning Stallions and Beautiful Breeds performing daily. Large Trade show and so much more. Hours are Friday: 10AM-9PM, Saturday: 9AM-9PM, Sunday: 9AM-6PM. For more information: https://equinepromotions.net/northwest-horse-fair/ or 765-720-2098.
See this event and more on our event calendar!
https://www.nwhorsesource.com/event/northwest-horse-fair-expo-2023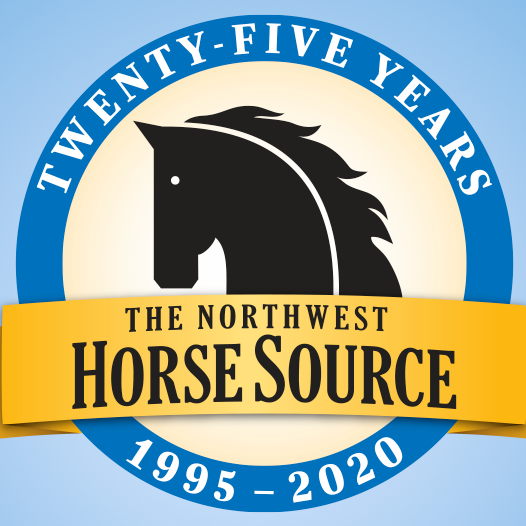 News from the horse industry. Sharing today's information as it happens. The Northwest Horse Source is not responsible for the content of 3rd party submissions.