Get Ready for a Brand New Way to Show Off Your Horse's Skills!
by Mary Jo Turnbull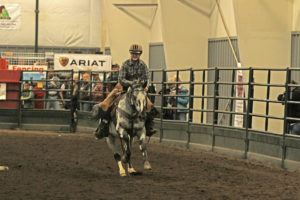 It has been fun to see the success of the Extreme Cowboy Race and barrel race competitions at the Lynden Horse Expo the last couple of years. It is always a goal to create events where the atmosphere is encouraging and helps inspire all levels of horses and riders to compete and have fun. As I was brain storming something new for our third annual show (at 2 am one morning), I thought of an all-around event.  So, from that exciting idea The NW Super Horse Challenge was born. After visualizing the event, I realized a challenge with just 2 events (cowboy race and barrel race) was not enough and added a ranch sorting novice event.
 Now, we have 3 competitions with added money and prizes offered at the 2014 Lynden Horse Expo. If you enter all 3 of these events, you have the option to enter the NW Super Horse Challenge!  The Super Horse Challenge will be a jackpot as well, with $250.00 added money and a buckle to 3rd place. However, there is a bit of a catch: this is for novices. The Super Horse Challenge is for novice horses and riders who are just starting to get out and compete.  We are going to define "novice" for the sake of this event. It is a horse and rider team that has not won more than $500.00.
  This will be a great weekend for competition and camaraderie. How often can you enter your horse in a ranch sorting, barrel race and cowboy race all in the same weekend, under the same roof? Just imagine, you could be crowned the Lynden Horse Expo's first "NW Super Horse."
  For more information on all these events or to sign up , please call the NW Washington Fair office at 360-354-4111 or email Maryjo@nwwafair.com.
Published February 2014 Issue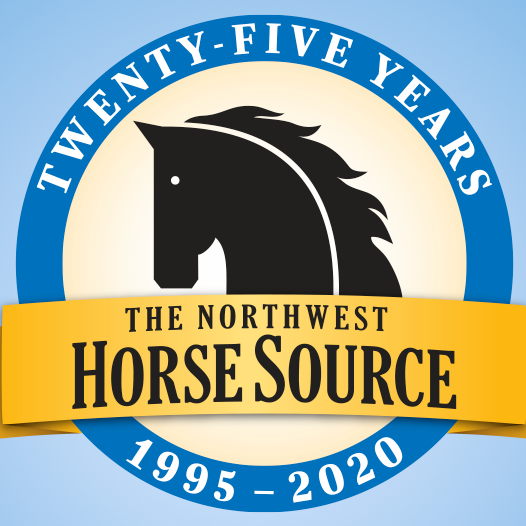 The Northwest Horse Source is an independently owned and operated print and online magazine for horse owners and enthusiasts of all breeds and disciplines in the Pacific Northwest. Our contemporary editorial columns are predominantly written by experts in the region, covering the care, training, keeping and enjoyment of horses, with an eye to the specific concerns in our region.